need pics of my little girl (spotted cat) (probably with me the dragon fairy)
We were at AC together all day on Saturday. My little girl was dressed as a black/white/silvery spotted cat, with face paint rather than a mask. She was usually carrying a drum. Tons of people took her picture, but I didn't have the presence of mind to ask anyone to email them to me, and of course I didn't have my camera. Here is a picture of us from '09 for reference - because I looked the same both years.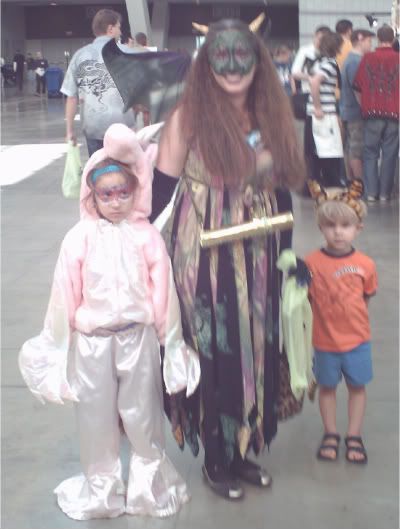 So if you've seen pictures of a dragon fairy and a little spotted cat, please let me know! (I have been searching through posted photos... but there are so many!)
Thanks!!