Charity Auction/Raffle Donations Needed For 2017 Fundraising!
As you may have heard, Anthrocon's selected charity this year is Hope Haven Farm Sanctuary, whose mission is to rescue neglected farm animals and provide them safe haven. While cash donations made at the convention are great, the plurality of funds are raised via donations of artwork and merchandise to our Charity Auction and Raffle. We're looking for popular items and unique craftwork that will make people say, "I want that!"
While we must distribute items between the Raffle and Auction based on available space, time, and perceived and past value, here are some examples of donations that went big in past years...
Great examples from prior raffles: Crafts based on hot trends ("Toothless" Build-A-Bear plus - $381); Popular media (Sherlock Hound DVD set - $147); Art bought at prior convention art shows ("Wrath" art by Terrie Smith - $83); Giant, brand new plush of popular animals or characters (Border collie plush - $129); Merchandise based on popular fiction (Dr. Who's sonic screwdriver - $158)
Great examples from prior auctions: Fursuit costumes and commissions (Griffon fursuit head - $460); Rare convention memorabilia (Full set of all AC t-shirts since 1997 - $200); Professional sculpture (Softsculp poseable gryphon - $350); Unique opportunities (A speaking part in audio version of Diane Duane's "The Last Meow" - $500); Dorsai fursuit tags (Tag #1000 - $1600)
If you have an item you believe would be appropriate and would like to donate, please contact charity(at)anthrocon.org!
Helpful links:
Charity Auction/Raffle FAQ - anthrocon.org/charity
Charity Auction/Raffle Rules - anthrocon.org/rules-charity
Hope Haven Farm Sanctuary - hopehavenfarm.org
Fri, 2017-02-24 03:21 pm
#1
I really wanted to make another yearly donation of a huge bag of foreign candy, but I'll be spending the week before Anthrocon being boiled alive in the desert, and I suspect a big pile of chocolatey goo won't make a very good prize.
If any Europeans would like to take over, I can assure you our American friends will go crazy over our sugary candy bars and fork over lots of cash for them, just in case you don't have an original Lion King poster laying around.
Fri, 2017-02-24 06:57 pm
#2
Whatever are you doing in the desert?
Sat, 2017-02-25 05:01 am
#3
"Desert" might be putting it a bit strongly, just a bit of American tourism in a couple of very hot cities.
Sat, 2017-03-04 12:48 pm
#4
I just got my paws on a 5-ft wide by 8-ft tall Zootopia Vinyl
Movie Promotional Banner...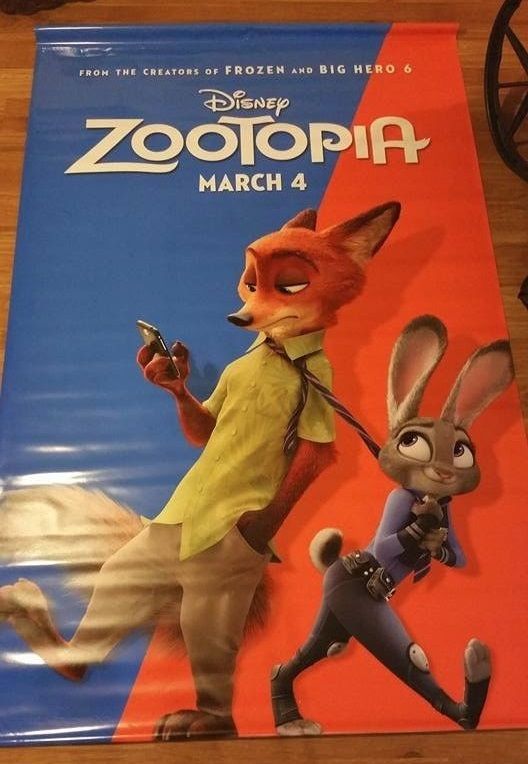 Since Zootopia won an Oscar for Best Animated Feature Film, there
should be enough interest in this to do well in the Charity Auction.
Salem
Sat, 2017-03-11 12:26 pm
#5
Not sure what to say and waited a day or two to see what can be done, but it seems UPS has
somehow "lost" that Zootopia Vinyl Banner during shipping.
On March 9th, I got this message from UPS Tracking...
"Merchandise is missing. UPS will notify the sender with additional details. / All merchandise
missing, empty carton was discarded. UPS will notify the sender with details of the damage."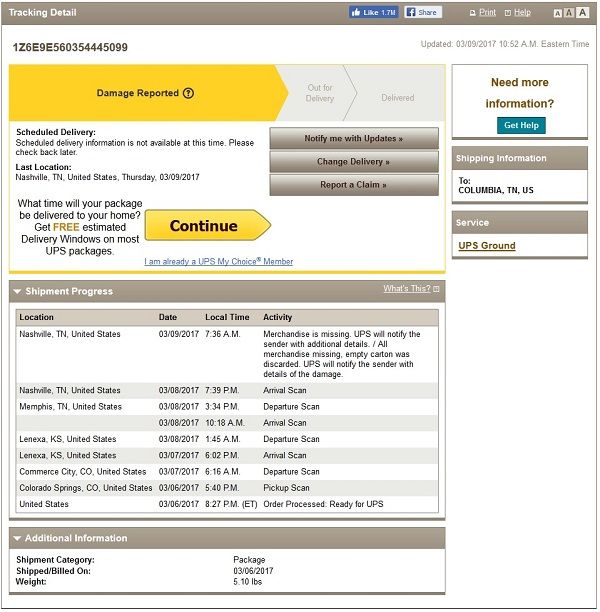 At this point, no idea what can be done. I'll have to come up with something else for the
Charity Auction or somehow find another Zootopia Banner...I'm very sorry this happened.
Salem
Sat, 2017-03-11 06:55 pm
#6
Thanks for the attempt, so sorry that happened! No need to apologize, and I hope you can get fully reimbursed.
Sun, 2017-05-14 12:39 pm
#7
I have a couple of Folkmanis puppets, still have their tags, I can donate.